Our Physician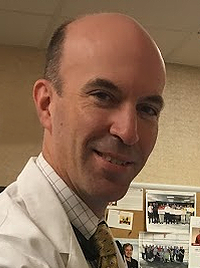 Hi! My name is Michael L. Sanders, M.D. I am happy that you are taking interest in learning about my practice. I would like to think of it as a culmination of my life's work. I moved from a large East coast city in deep south Florida to Carthage, Mississippi when I was only 7 years old. Wow, was that a culture shock! But in exchange for the big city, I gained wide open spaces, great family and friends, fresh vegetables from the garden, and great country cooking. I learned the value of hard work, determination, and perseverance from my parents, grandparents, teachers, and my church leaders. I realized that for people to trust you, you had to be trustworthy and have integrity in return. You see, I became a Mississippian at heart and I grew to have a heart of a doctor, too.
I graduated from Carthage High School in 1989, graduated from the University of Mississippi in 1993 with a B.S. in Chemistry, finished at the University of Mississippi School of Medicine in 1997, and completed the UMMC Family Medicine residency training program in 2000. Along the way, I married my wonderful wife Kristy and gained 3 precious children. I practiced family medicine in Ridgeland with Dr. Loper for 11 solid years, then I joined St. Dominic's as both an administrator and part-time hospitalist for the past 6 years.
I learned about direct primary care in 2012 and from that time on, I continued to dwell on the thought of opening my own practice. I had experienced firsthand how our current healthcare system operated and I knew in my heart it could be better for everyone involved. I realized that I could not ignore the financial impact of my profession on the people it seeks to serve. Face Value Health DPC is my attempt at changing our healthcare system one doctor and one patient at a time. Won't you consider joining us? I guarantee that you will get outstanding care at a price you can afford in the process. I hope to see you soon!